TexTALK MD is a multimodal EHR, Scheduling, Billi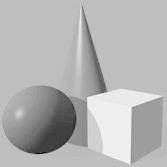 ng, Claims Processing and Document Management system.
It is Easy, Simple and Cost Effective.
TexTALK MD is the ideal solution for automating the clinical documentation as well as the financial and the administrative tasks of your practice.
State-of-the-art speech recognition technology with Intuitive speech commands.
TexTALK MD is a Certified 2014 Edition EHR

Complete implementation services, including on-site or on-line hosting and training.
For more information or a Free Demo, contact (281) 488-7016